Black Soldier Fly: Online Course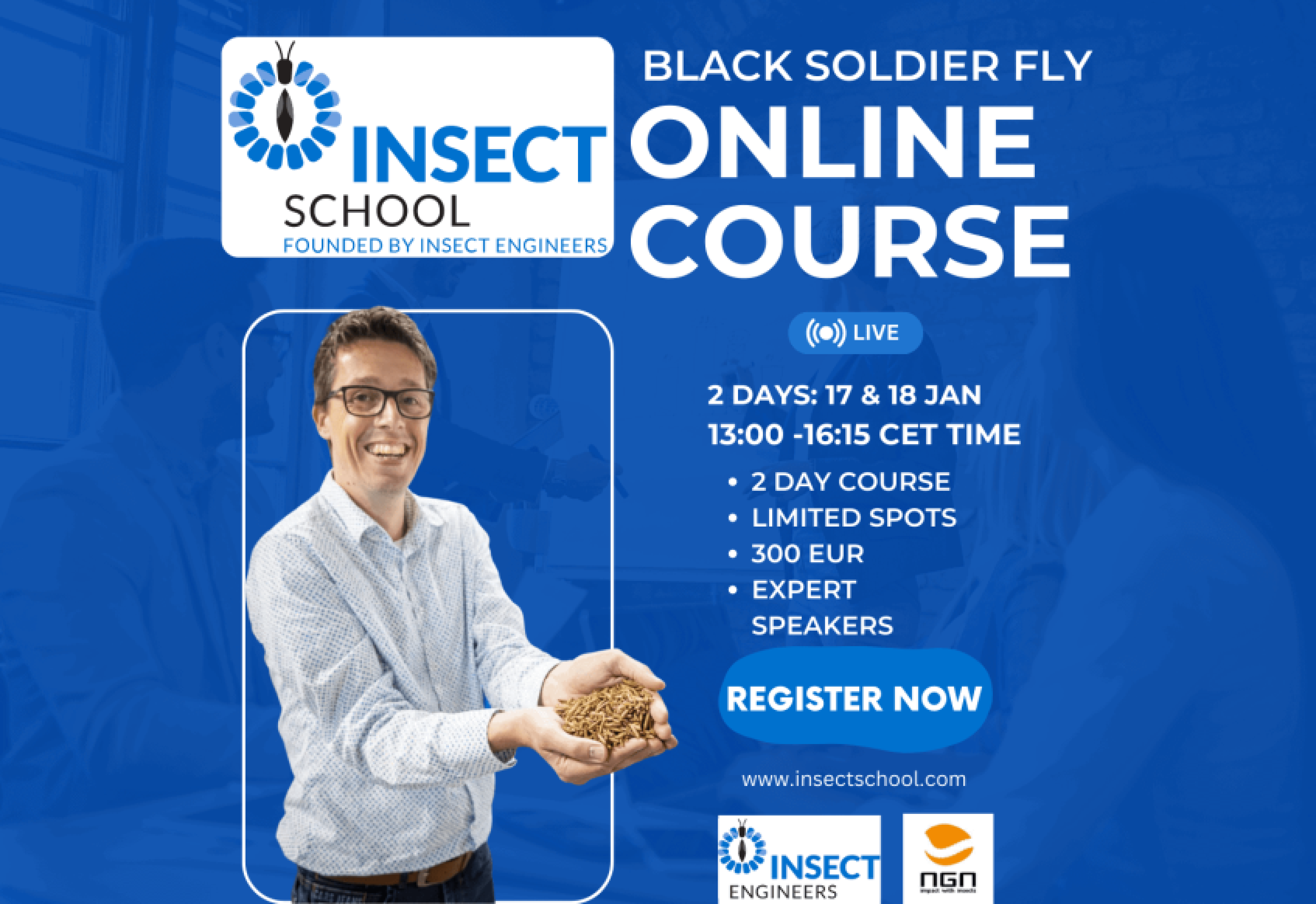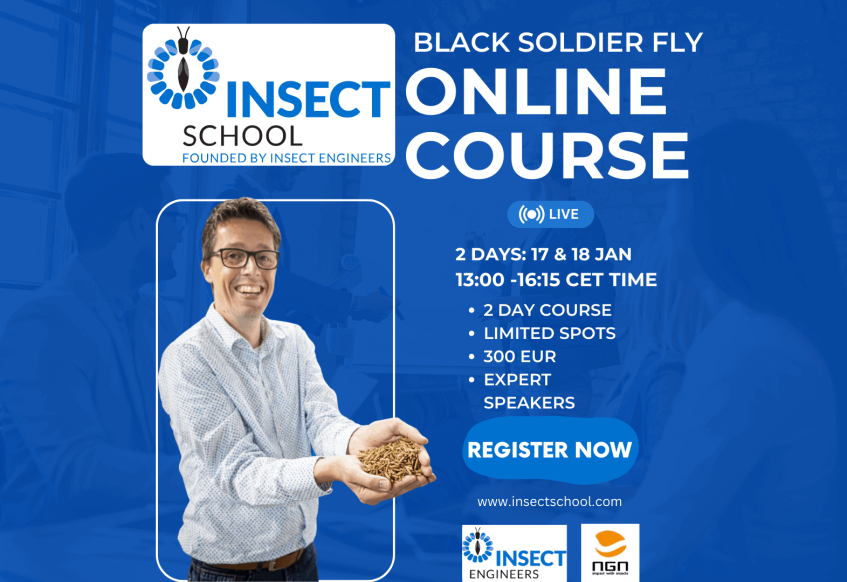 Attention all those interested in sustainable agriculture and waste management!
We are pleased to announce an online course on black soldier fly cultivation, a cutting-edge method of transforming organic waste into valuable resources.
This course will cover the basics of black soldier fly biology, the benefits of using black soldier flies in waste management and agriculture, and hands-on instructions for setting up and maintaining a black soldier fly farm.
The course will be led by experienced professionals in the field and will include both live lectures and interactive discussions. Whether you are a farmer, waste management professional, or simply interested in sustainable practices, this course has something to offer.
Do not miss this exciting opportunity to gain experience and contribute to the growing field of black soldier fly cultivation.