3-DAY ONSITE TRAINING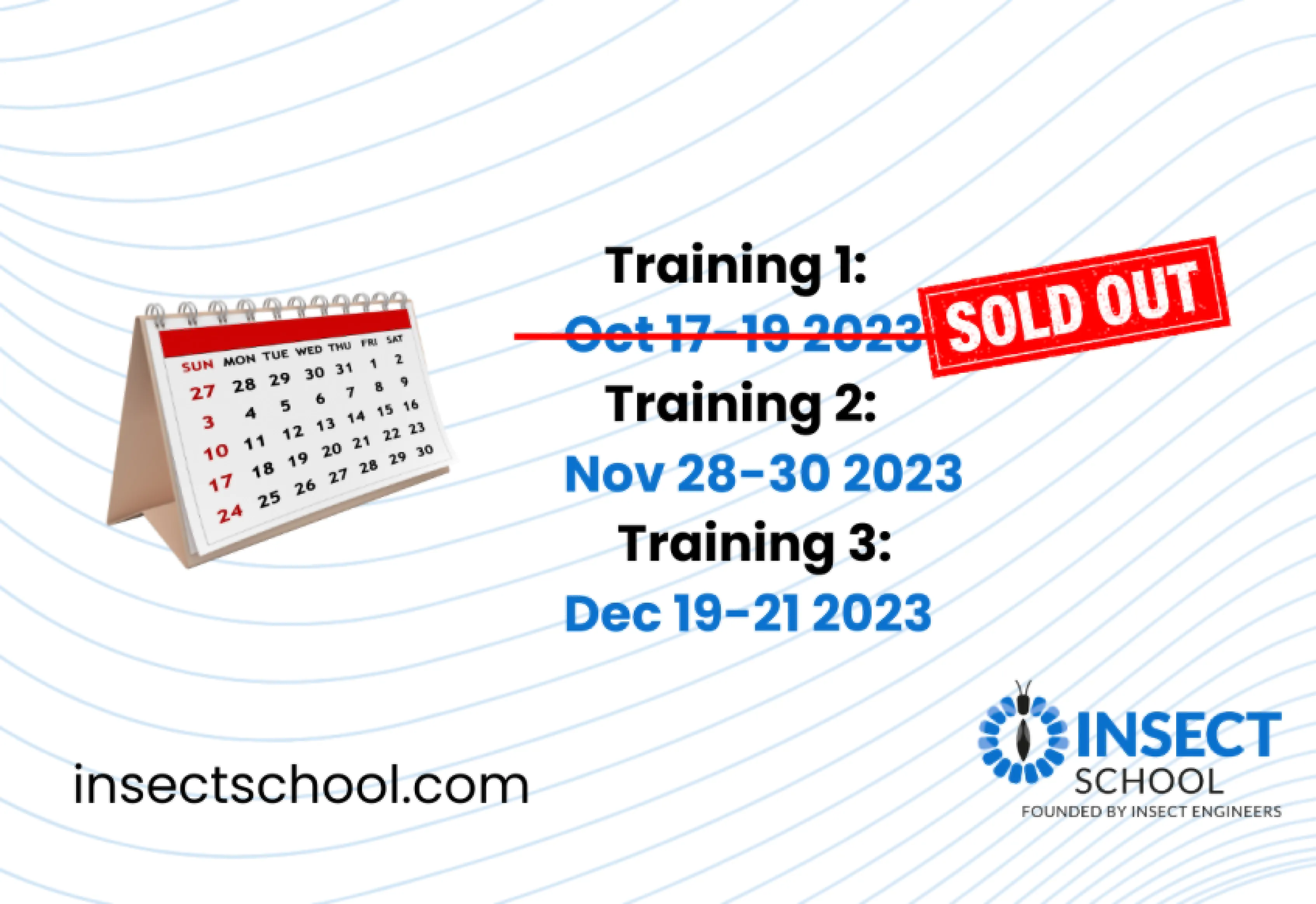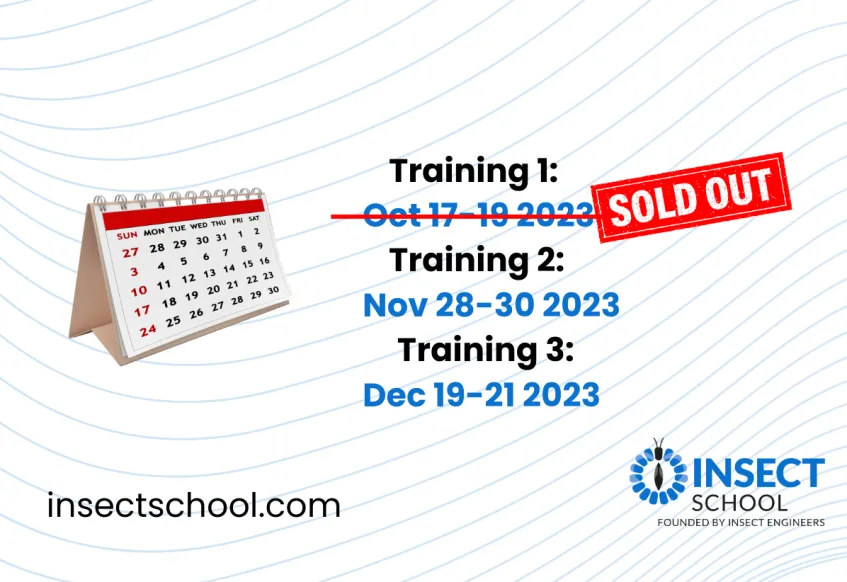 Get ready for a startup accelerator program, 3-day training into the world of Black Soldier Fly farming!
This intensive but fantastic training, put together by the team at Insect Engineers. We've packed the 3 days with a mix of engaging lectures, hands-on activities, group work, and field trips to show you what BSF farming is all about; more importantly, to accelerate your BSF business.
You'll get to learn about:
 

The biology of Black Soldier Fly larvae & flies

 

Feed formulation via linear optimization

 

Rear, sieve, and process BSF larvae

 

Climate control and energy expenditure modeling

 

State-of-art breeding system and technique

 

Using the ZOEM racks and ZOEM filler

 

Capex, Opex, and ROI

 

Tips for business development

 

Field trips to see how waste handling or meal/oil processing workshop

Join a network of knowledge, also after this training
 Our experts from industry will be there to guide you, and because we only take 3-6 participants per course, you'll get plenty of one-on-one time with them.
To join us, please fill the form and we will contact you shortly!
Price: 1998 euro/person. Price is excluding hotel and dinner cost. Lunch and drink, as well as transportation (between hotel and site) are provided.
We can't wait to meet you and help you explore the fascinating world of BSF farming!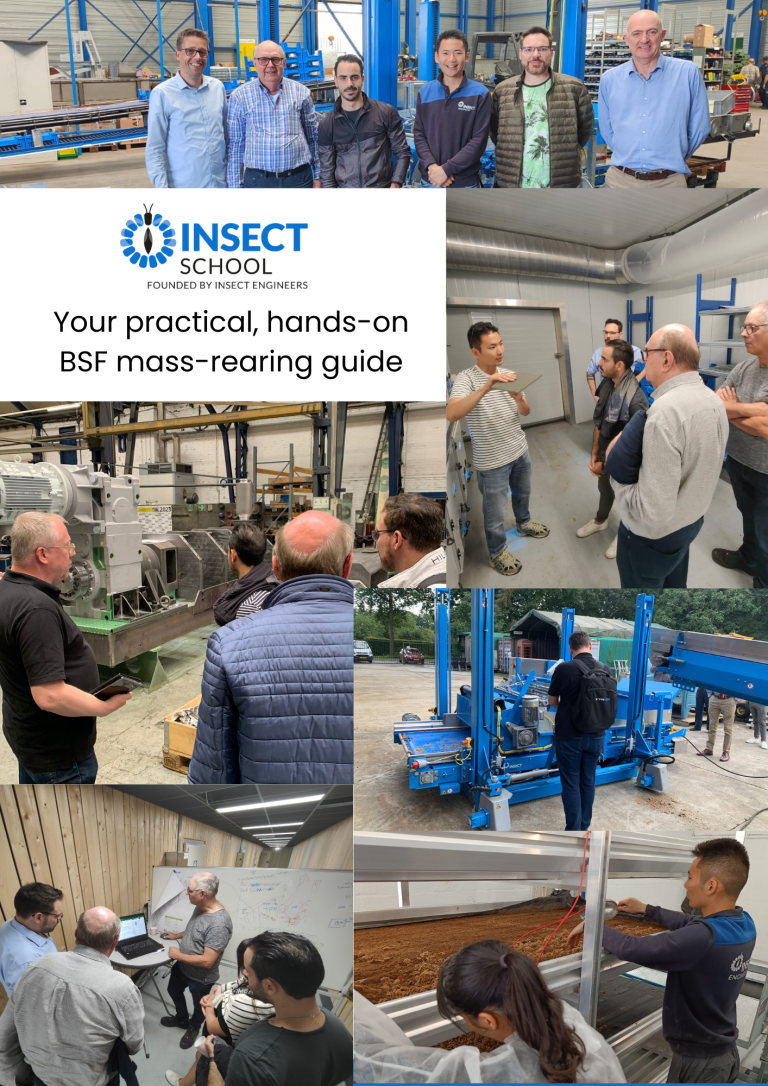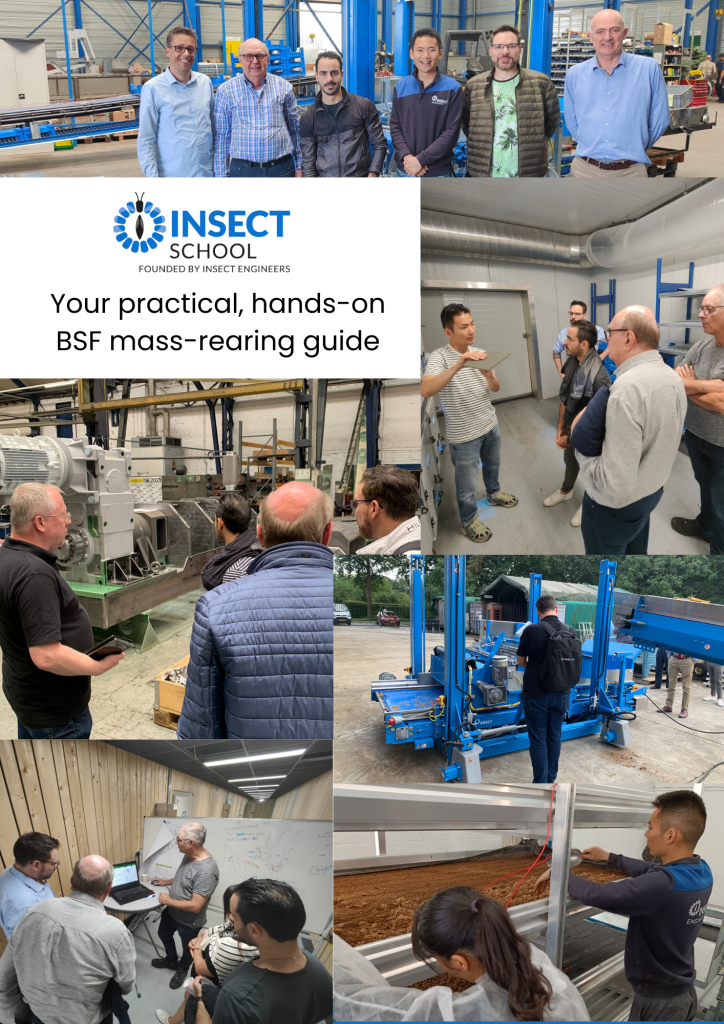 Comments on this post
Reactie geplaatst door Peninah Njoroge:
Hello,
I'm very much interested in attending the training.
Regards,
Peninah